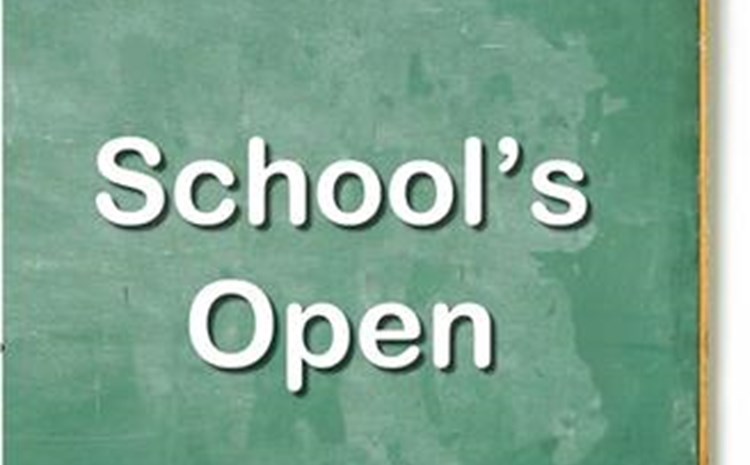 Reopening Information Update
We are excited to have our Ralston scholars on campus 4 days a week for in-person instruction. By continuing to follow the guidelines set forth by the California Department of Public Health, we will continue to conduct school in a safe manner. 
Here are a few reminders for those attending in-person instruction:

1) Students are to bring their device to school everyday. If a student is having a tech issue with their Chromebook, they can come to the office and staff will assist them. 

2) Students can bring a backpack with their necessary materials and their Chromebook. Please be sure the Chromebook is fully charged. We also ask that students bring a refillable water bottle to access water at our water bottle stations as the drinking fountains are not accessible at this time. 

3) Directions for arrival:
    A) 7th Grade students arrive at 7:45 am. 8th Grade Students arrive at 8:00 am.
    B) Gate 1: For parent drop off, bike, scooter or skateboard riders
        Gate 2: Last name A-M
        Gate 3: Last name N-Z

4) If you are dropping your student off by car, please wait until a staff member takes their temperature BEFORE exiting the vehicle.

5) There will be no breakfast or lunch served on campus unless the student attends Boys and Girls Club. Please ensure your student eats breakfast before they come to school. Grab and Go meals will be distributed to in-person students at dismissal.

6) Students are required to wear a mask to school every day.


Below are documents that will assist you.  Please call the office at 714-663-6366 if you have any questions.
Updated Hybrid Schedule
https://documentcloud.adobe.com/link/track?uri=urn:aaid:scds:US:ad82bd83-d86f-4696-bb30-05e7e02642d1
Drop Off Map
https://documentcloud.adobe.com/link/track?uri=urn:aaid:scds:US:5bcd03ea-3160-417e-9a30-a4d2492ffbfe
Parent Square Health Screening
https://documentcloud.adobe.com/link/track?uri=urn:aaid:scds:US:ce110c23-4ea0-4c96-a3cd-fb90dea03140