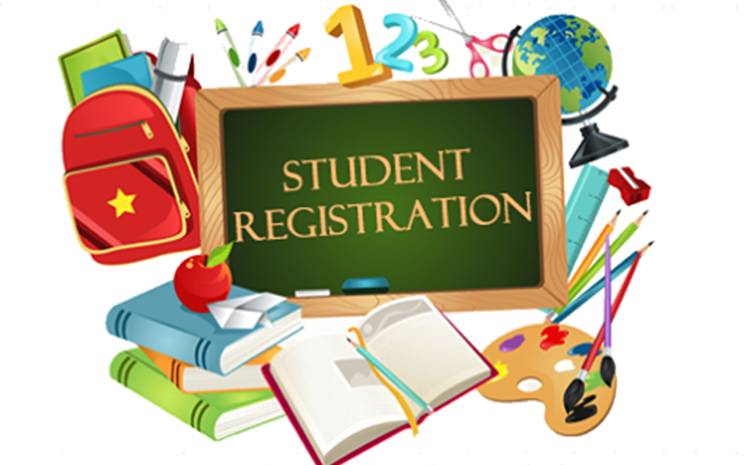 Registration for 2021-2022 School Year
The Ralston faculty and staff are excited about the start of the 2021-2022 school year.  Ralston Intermediate and all G.G.U.S.D. schools will fully re-open for in-person learning this fall. The first day of instruction is Monday, August 16th, with school starting at 8:15 am. To prepare students for the first day of school, we will be holding a registration day to collect the completed student emergency form, and distribute unofficial class schedules.  
1) Registration - New to GGUSD? Go to enroll.ggusd.us to begin the registration process. If you are a returning student to our district, please complete the data confirmation in the AERIES Parent Portal at mykids.ggusd.us before registration day on Tuesday, August 10th.
RALSTON REGISTRATION for all incoming students on Tuesday, August 10th
Grade 7
Last name A-L – 9:00-10:00 am
Last Name M-Z – 10:00-11:00 am
Grade 8
Last name A-L – 1:00-2:00 pm
Last Name M-Z – 2:00-3:00 pm
Families who are not able to attend their assigned registration date will be able to register in the Ralston office beginning Wednesday, August 11th between 9:00 and 11:00am or 1:00 and 3:00pm.
Please be prepared for registration by following the directions below:
FIRST: Registration Station- Report to Gate 3 to register on your assigned date and time.   All students MUST register online, the emergency form will print upon completion of the registration process. This must be signed and physically brought to Ralston on registration day. Submit Emergency Form during the time indicated above.  Note that the Emergency Form must be signed by a parent/guardian, and the contacts must be completely filled out. It acknowledges that you have read the Ralston School Policies and Parent-Student Handbook, which includes a photo/media release, internet access, and voluntary accident insurance.
SECOND: Chromebook Check Out Station –This station is for 7th grade students, new students to Ralston or any 8th graders that did not check one out the previous year. A parent or guardian must be present to check out the Chromebook for their student.
THIRD: Purchase Station (Optional)-Report to the Purchase Area where you may buy PE uniforms, a PE Drawstring Bag, and an ASB sticker (optional). A single check may be written for all items purchased.   Please make checks out to "Ralston Intermediate School."  Cash is also accepted.  
PHYSICAL EDUCATION UNIFORMS and BAGS: All students must wear appropriate PE clothing.  Students may purchase a school PE shirt and PE shorts, which includes a Ralston T-shirt and Ralston gym shorts, for $20.00.  7TH Grade students will receive a free bag at station 1.   Replacement PE Drawstring Bags will be sold for $3 each. Students will store their belongings in a PE Drawstring Bag in a storage locker. Students who do not purchase PE clothes at registration will be able to purchase them when school starts. 
RALSTON ASSOCIATED STUDENT BODY STICKER (ASB): We promote the sale of Ralston ASB stickers to encourage student participation in school activities. The sticker costs $15.00 and will entitle the cardholder to reduced admission to extra-curricular activities throughout the year. 
We look forward to a great year! If you have any questions, please call the school office at 714-663-6366.